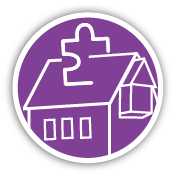 The New Franklin Food Pantry: Nourishing Neighbors, Building Community
In the building schematics below, you will see how the building will allow us to expand our programs and services to serve more people.
Increased shopping space and walk-in refrigerators and freezers will increase client choice
Visible fresh produce displays will encourage healthy choices
Private client meeting rooms will preserve human dignity
The community room will enhance partnership and collaboration
Increased warehouse and office space will improve efficiency and productivity
Intentionally designed space to maximize efficiency.
YOU have the power to change our community by supporting our campaign!