Board of Directors
The Franklin Food Pantry is guided by a committed board of directors whose members are devoted to ensuring we continue to meet our community's need for hunger relief. Our board members come from a variety of backgrounds in business, civic and nonprofit leadership.
Rachel Flum, Chair
Rachel Flum joined the Governance Committee of the Food Pantry Board in May 2021 and the full Board in May 2022. She is the former Executive Director of the Economic Progress Institute in Rhode Island where she conducted several legislative campaigns, including paid family leave, SNAP, revenue-raising, and childcare assistance, while working closely with EPI's Board and leading its staff. In this role, she was also responsible for the strategic direction and fund development activities of the organization. Rachel received the Forty Under Forty Award in 2015. Rachel is a graduate of Wellesley College and Georgetown University Law School and has lived in Franklin for 18 years. She served on the Board of Directors of Sunrise Montessori School in Franklin and on the Vestry for Trinity Episcopal Church in Wrentham.
Suzanne Gendreau, Vice Chair
Suzanne Gendreau is the former owner of The Annarealla Cookie Company, Inc. located in Franklin, MA. Previous to that, Suzanne spent over a decade working in the field of higher education endowment development specifically for both Boston University and Brown University. She is a graduate of Boston University (Ed.M.) and Stonehill College, and is a lifelong resident of Franklin. Suzanne is very active in the community, serving as Treasurer for the Franklin High School field hockey program for 3 years, and as a volunteer with the Friends of Franklin and The Relay for Life. She has served on both the Board of Directors and the Board of Incorporators for Franklin Children's School. Currently, she manages her family farm in Franklin.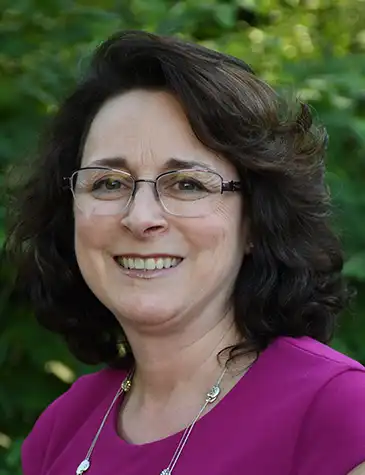 Susan Dewsnap, Treasurer
Susan Dewsnap is a Vice President and Relationship Manager at Rockland Trust. She is a graduate of The University of Massachusetts Amherst (B.B.A.) and Bryant University (M.B.A.). Her professional financial experience includes both corporate and personal financial planning. Her volunteer involvement includes 10 years on the Franklin Finance Committee and Treasurer of Tockwotton Home in Providence, RI. She also enjoys helping at school events and cheering for her kids at sports and music events. Dewsnap lives in Franklin with her husband and two children.
Vicki Coates, Secretary
Vicki Coates has over twenty-five years of senior leadership experience in product development, operations and contracting for various Massachusetts health and dental insurance carriers. She received her master's from Clark University and her undergraduate degree from Colby College. She was a co-founder of the Franklin Education Foundation and the former Partners in Education program at the J.F. Kennedy School in Franklin. She and her husband have resided in Franklin for over 30 years and raised two children, both graduates of the Franklin Public Schools.
Jim Barton
Jim Barton owns Allegra Marketing Print Mail located in Franklin, MA with his partner Cynthia Conti. Prior to acquiring Allegra in 2018, Jim spent over twenty years working in the consumer electronics industry as a sales and marketing executive for companies such as Bose, Leviton and Ingram Micro. He is a graduate of Bridgewater State University and resides in Medway Massachusetts. Jim has prioritized community involvement and supporting local businesses at Allegra. Jim and his marketing team work with and for a diverse group of local nonprofits organizations including the SAFE Coalition, the Franklin Cultural Council, Foster Care Essentials and The Franklin Food Pantry.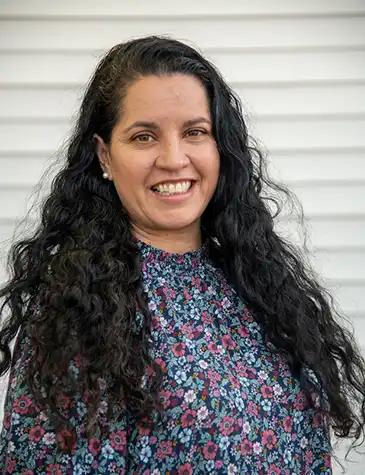 Judith Perez
Judith Perez is a member of the Franklin Freedom Team, a group of community leaders whose mission is to preserve freedom through unity in the community. She brings years of wellness experience to the pantry, most recently running exercise and fitness programs for community members and The Sunshine Club at the Franklin Senior Center. For the past ten years, she has offered integrated fitness and enrichment programs for Kennedy Donovan Center, Behavior Concepts, Inc. Riverside, Hockomock Area YMCA, Garelick Early Learning Center, Bellingham High School, Atria/Enclave, Magnolia Heights, and Senior Centers in Franklin, Bellingham, Medway, and Millis. Judith received her Associate of Science in Sports Fitness and Exercise Science from Dean College, her Bachelor of Arts in Psychology from Dean College, and her Certification in Early Childhood Education from Dean College. She has lived in Franklin for 17 years with her daughter and before moving to Franklin, owned a catering business in New York City.
Amber Baur
Amber Baur has demonstrated strong senior leadership for over 30 years in areas of Operations, Service Management and Employee Development. Born and raised in CA she earned an undergraduate degree in Business Administration and her MBA. She and her family moved to Franklin in 2007 and her son attended Franklin Public Schools.
She finds great joy in volunteering and helping others. Her current volunteer work includes Franklin Food Pantry, coaching Franklin Youth Soccer, and being a docent at Southwick's Zoo.
She is passionate about the work being done at Franklin Food Pantry and is very pleased to become a member of the Board.
Nancy Schoen
Nancy Schoen recently retired after thirty-six years of teaching, thirty-three in the Franklin Public Schools as a music teacher and K-12 Director of Music. In 2005, she represented Franklin and the Massachusetts Teachers Association as the 2005 Massachusetts Teacher of the Year. Nancy continues to teach in the Franklin Lifelong Learning's String Program. She is a graduate of the University of Massachusetts Amherst, (BMus) and Cambridge College (MEd). Nancy continues to be an active volunteer in the Franklin community. She is currently Chair of the Franklin Cultural District Committee and is an active member of St. Mary's St. Vincent de Paul Society. Nancy and her husband Scott have lived in Franklin for thirty-four years where they have raised their four children.
Roberta DeBaggis Trahan
Roberta DeBaggis Trahan is a lifelong member of the Franklin community. She is a retired Critical Care Registered Nurse having worked in Adult ICU for 44 years, is a graduate of FHS, Saint Vincent Hospital School of Nursing and Worcester State University. She is actively involved as a volunteer with many community organizations: (Vice President of Franklin Downtown Partnership; FPAC/TBB member; Vice President of The Franklin Education Foundation; Chair of Saint Mary Parish Council, FPS Student Wellness Advisory Council member and The Franklin Cultural District Committee. She is a past member of the Franklin School Committee having served for 10 years and has served on various other community organizations in the past).
She resides in Franklin with her husband Roger, has four grown children and 6 grandchildren.
Oona Harrington
Oona Harrington (she/her) is a human-centered leader with over 20 years of supporting individuals and teams through her work in talent strategy and operations. She is passionate about creating inclusive and equitable environments, both at work and in communities, and is currently on her company's HR DEI Council, volunteered to be a mentor for her company's Women's Business Resource Group, and is a senior mentor for The Valedictorian Project. Previously, she contributed to the Franklin community through the schools her children attended, including being a parent representative on School Councils, co-chairing and volunteering for the Weekend Backpack Program, and being a parent sub-committee member for Franklin Public Schools. Oona has three children; she and her family have been Franklin residents since 2011. Oona has her bachelor's in history education from Boston University and her MBA from Babson College.
David Stott
David Stott joined the Governance Committee of the Food Pantry Board in 2022 and the full Board in July 2023. David is Senior Vice President, General Counsel at Sensata Technologies, an NYSE-listed industrial technology company headquartered in Massachusetts. Prior to working in-house, David practiced corporate law with private law firms in New York City, London and Houston. He and his wife and four children have resided in Franklin since 2021.
Tina Powderly, Executive Director
tpowderly@franklinfoodpantry.org
Tina Powderly has 20 years of experience working in a variety of areas in the healthcare industry, including healthcare consulting, community benefits, and hospital business development and strategy. Tina previously was an Executive Recruiter for AMN Healthcare in its executive and leadership division. Tina also has directed the activities of the CEO's office at Milford Regional Medical Center and worked as an independent consultant in business development at the Dana-Farber Cancer Institute, helping develop major expansion projects both in outlying communities and in Boston. Tina earned a B.S. in Business Administration from Georgetown University and an M.S. in Health Policy Management from the Harvard School of Public Health. She served on the Franklin Food Pantry's Board of Directors from 2017 – 2021, including two years as its Chair before joining the Pantry as Executive Director. She has also served on the Hockomock YMCA Board of Managers and as Vice Chair of the Franklin Town Council. Tina resides in Franklin with her husband. They have five children.
Anne McGillis, Operations Director
amcgillis@franklinfoodpantry.org
After seven years of volunteering in various roles, Anne joined The Pantry staff in 2021 as the Operations Manager. In her role, Anne manages food inventory and distribution to the Pantry's neighbors. Prior to her position at The Pantry, Anne spent 15 years as the Manager of the Franklin School of Performing Arts spotlight shop and implemented the first online shop in 2020. Anne has lived in Franklin for 33 years but is a Badger at heart, obtaining her Bachelor of Science in Industrial Engineering from the University of Wisconsin at Madison.
Marsha Tait, Director of Fund Development
mtait@franklinfoodpantry.org
Marsha joined the Franklin Food Pantry as Director of Fund Development in 2021 after volunteering with its Fund Development Committee. Marsha brings extensive fund development experience including most recently serving as Executive Director of LITERACYCNY, a community-based adult literacy organization in Central New York that provides instructional services to adults with limited English proficiency and literacy skills. Marsha has over 26 years of experience as a nonprofit executive in staff and Board positions with local, state and national organizations. In 2018 the CNY Business Journal News Network named her the Nonprofit Executive of the Year. She holds a Master of Arts in Public Administration from Syracuse University.
Laura Doherty, Associate Director
ldoherty@franklinfoodpantry.org
Laura joined The Pantry in April 2023 as Associate Director. Laura is a dynamic leader with sixteen-plus years of experience as the Executive Director of an International non-profit organization. She is an innovative and strategic thinker who communicates the vision and mission to donors, volunteers, and staff with great passion. She is exceptional at developing and maintaining relationships with stakeholders to further the organization's mission and is a proven fundraiser with experience securing major gifts, foundation grants, and annual gifts.